As part of a cross-functional team, I was responsible for the user experience and design of the native iOS mobile applications. 
My role was to conduct a full review of the existing application and where necessary, redesign the user journeys. This included enhancements and changes to the page design to make it easier to use as well as increasing merchandising opportunities and improving the purchasing flow. I worked closely with the product owner to understand the needs of the business, identify where the application wasn't meeting its objectives and presenting creative options to move the product forwards. 
The role encompassed all aspects of design from the creative vision and design principle, through to creating prototypes, style guides and the design assets for the development team to use.
Wireframes & user journeys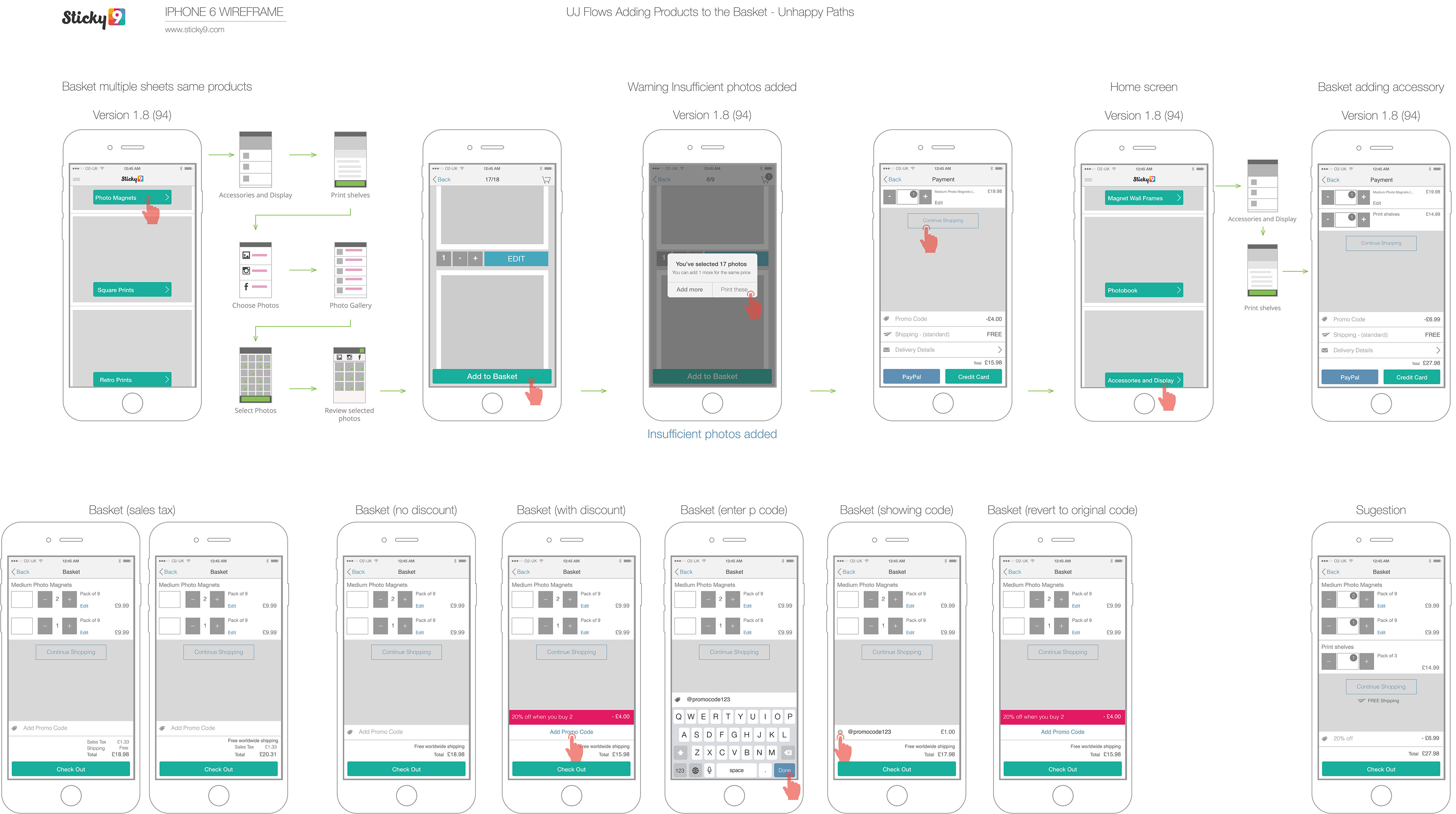 Diagrams
I created a series of illustrative diagrams to help the customer have a better understanding of the product.
Style guide
As part of final handover, I was asked to create the style guide for the app