As a consultant UX & UI Designer, I was part of the applications team working on Sky's next generation TV and broadband product, SkyQ. 
I was responsible for working closely with the senior product owners to define the new customer-facing applications; from the initial vision through to delivery. 
This encompassed a selection of entertainment applications that are completely new to the Sky platform; requiring me to research how customers used them in similar environments and work out how they could be translated into the new product. This was particularly challenging as there is a strong visual language that made it difficult to integrate established 3rd party brands.
Keyboard interaction

Creating a keyboard interaction that works on a TV screen with the new Sky remote control
Facebook photos with Sky Q
Log into your Facebook photos directly on your Sky Q box and let it take control of your slideshow and control it from your tablet.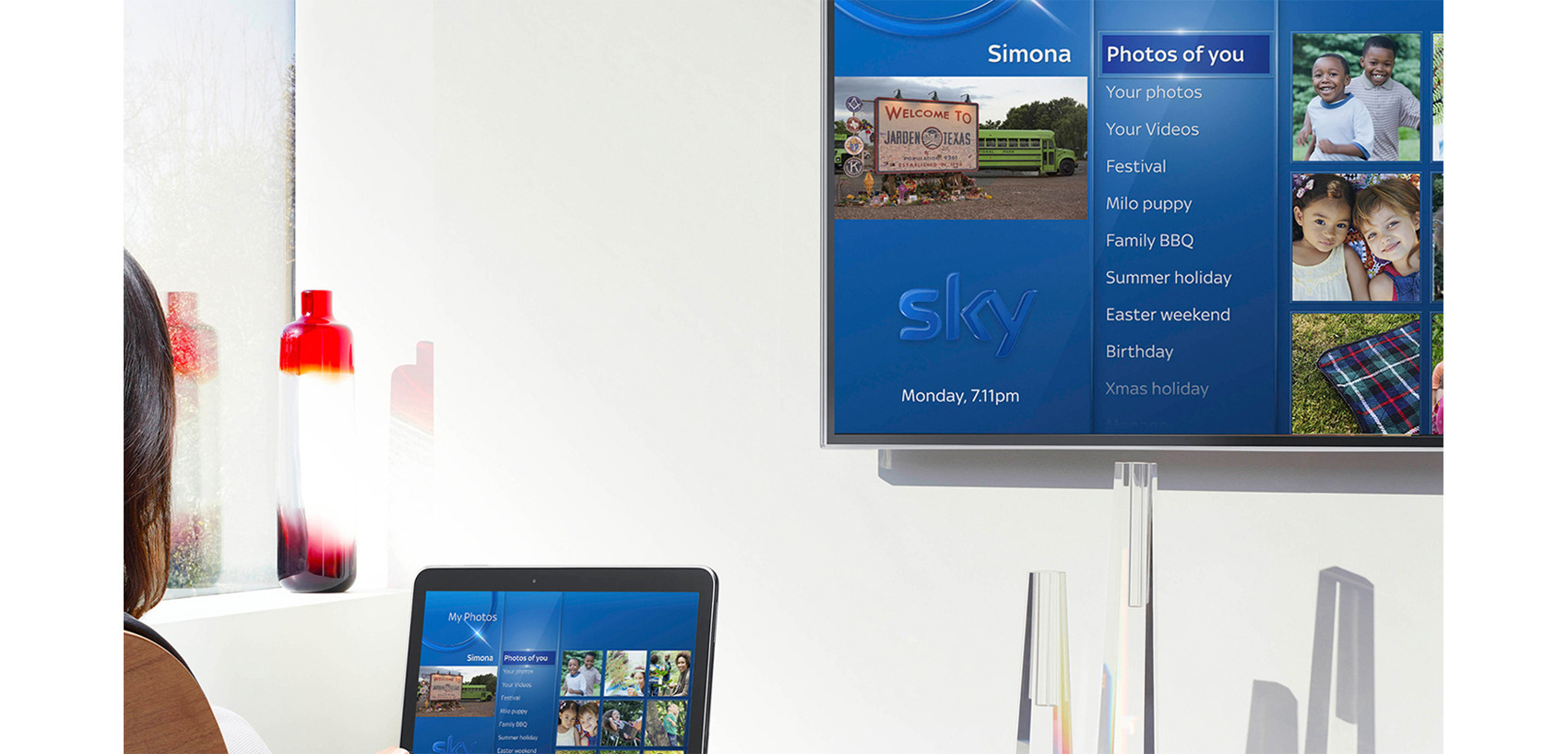 Below a series of screens show how easy it is to launch your Facebook photos from your Sky Q box